If it deals with air,
we deal with it
What solution are you looking for?
Schedule a Call Back
We'll call you back within 24 hours.
______
October 18th 2021, Monday
At Precise Air Systems We Only Carry Highest Quality Brands
Call (818)-646-9757 today and learn how we can help you.
The Best in Quality Heating and Air Cooling Services
Welcome to Precise Air Systems – the leading providers of state-of-the-art heating and cooling services in California. Homeowners looking for an affordable, yet sustainable solution to maintain a comfortable atmosphere in their homes now have access to the services of the top team of HVAC technicians in the state. Precise Air is here to answer every single question and provide for every single need you may have with regards to heating and cooling of your home.

Home Heating Sytems
In order to ensure optimal comfort in your home, the heating system needs to be tailored according to your needs. Browse our online catalog or call us and get the perfect system for you.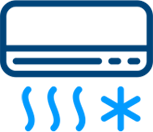 Air Conditioning Systems
Keep your house cool and pleasant during summer with the best air conditioning system. We offer consulting services, installation and maintenance for every purchased system.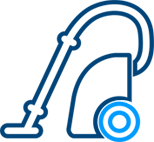 Air Quality and Duct Cleaning
Always enjoy fresh, clean air in your home! Call us today and set an appointment for air quality and duct cleaning services. Breathe better air and live longer and healthier!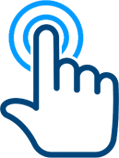 Smart Controls
Welcome to the new era of home automation! Precise Air Systems is ready to turn your home into a smart one by offering you the possibility to control your heating/cooling systems smartly and remotely.

Precise gave me a quote for both A.C. and solar. Their associates are down to earth, reliable, knowledgeable, and have the customer's best interest in mind. I would high recommend them.
Lauren Antonian
★★★★★

We bought a new central AC/heat unit from Precise via Costco''s purchasing program. After getting 3 bids and sending info to a friend in another city who is a heating and AC contractor, it was a quick decision to go with Precise. They arranged one year financing without interest thru Wells Fargo, and all paperwork was done electronically-easy. Once we placed the order they arranged a crane lift to install it on roof of 3 story townhouse. Very happy with unit and new thermostat that is easy to use. Would definitely recommend this company if you are in need of new AC/heating system
Sallie Olmsted
★★★★★
Making an investment in an HVAC system is serious business. First, it will cost you a substantial sum of money....
Read More
Our Accreditations & Associations